Coach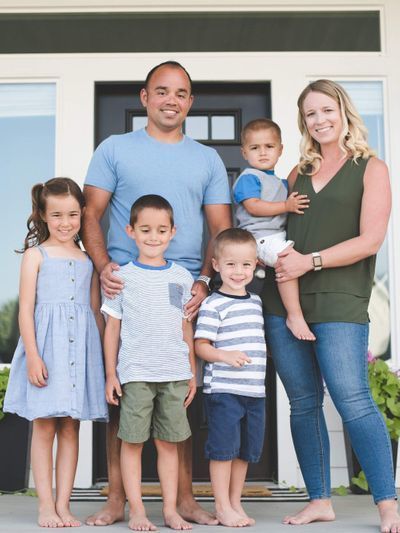 By Patrick McFetridge
Hello everyone! My name is Patrick McFetridge and I am an Elementary Physical Education teacher at Edison Elementary. I have been coaching with Parent to Parent for around 17 years which has included baseball, soccer and basketball. I believe this is currently my 14th year helping with basketball and I have learned so much working alongside Angie Witt, Cyndy Knight and all of the amazing parents and grandparents that I get to meet at our Friday practices. I truly cherished our time together on those Friday evenings. 
Above is a picture of my family. My wife Mikayla, daughter Brynlee and my three boys, Porter, Pierce and Paxton. My oldest three have gotten involved with helping me coach on Friday nights and had so much fun practicing, demonstrating and interacting with our amazing players. My kids were disappointed this season that we were not able to meet and practice in my gym like we typically would . However, that did not deter our amazing players from continuing to practice their basketball skills on Fridays. I really enjoyed all of those photos that were sent to me.
Thank you for allowing me to be a part of such an amazing organization that brings our families and community together. 
Take care,
Patrick McFetridge