Parent to Parent Intern Kristen Hanson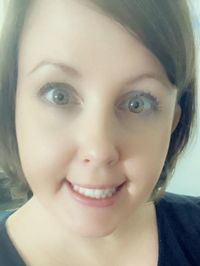 by Angie Witt
I would like to introduce Parent to Parent's intern, Kristen Hanson. Kristen is attending WWCC in the Human Services Social Work program. She got into this program and is interested in social work because of her beautiful daughter Hannah who is 8 and is diagnosed with Autism. Since she has become an advocate she wants to help others learn how to advocate for their child and help others who are going through adversity and people who are hurting.
Kristen has been married to Andy for 14 years and has two girls, Hannah and Adelyn. Before having Hannah, Kristen was a medical assistant with internal medicine for geriatric patients.
If you have not yet met Kristen, you will find her to be such a sweet beautiful person, with a heart to serve others and wanting to help. She understands that we all go through things at different stages and wants parents to trust their instincts and know that if it does not feel ok, then it is not ok. What she has learned from the internship with Parent to Parent is that there is a lot of behind-the-scenes work that is happening. She has been humbled by this experience and appreciates the welcome and accommodating atmosphere. She has learned to be mindful and aware when making calls to our parents. She has been such a blessing to our program and has been so helpful. She is a crafting queen and a bright spot in our days.
She wants to share this quote with you all and her motto she tries to follow: "Always leave people better than you found them. Hug the hurt. Kiss the broken. Befriend the lost. Love the lonely."