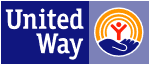 Camp Director: Angie Witt
Dates: Tuesdays and Thursdays, August 18, 20, 25 & 27 (Talent Show on August 28)
Time: 10am to 11am on Zoom
https://us02web.zoom.us/j/83760794035?pwd=Vi9xVkFMT1JYR0Vta3Z5K1hpazVxQT09
Ages: 8 to 21
Cost: $25 per camper (at home kits valuing $100 in total will be given to each camper during the course of camp). If cost is an issue, please contact Angie before registering.
Register by clicking the link above.
Summer Camp will look a little different this year due to social distancing and Covid-19 precautions:
Each meeting day will feature a special theme with a project kit to work on at home. (Kits will be delivered to your home on Mondays. If you are outside the Walla Walla or College Place area, please contact Angie for kit delivery instructions).
Our summer camp themes will be: Beach Day, Dinosaur Day, Art Day, Space Day, and the big finale will be a video Talent Show on Friday, August 28.
Summer camp is designed specifically for kids with mild to moderate special needs and is supported by funds from United Way of the Blue Mountains.