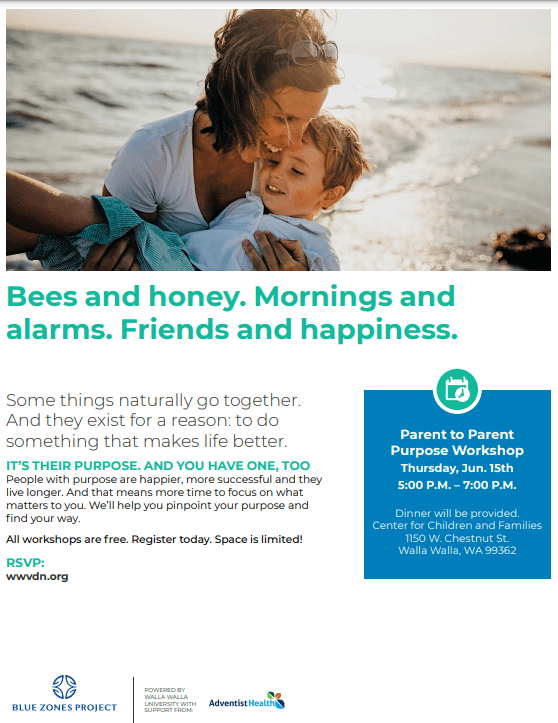 Bees and honey. Mornings and alarms. Friends and happiness.
Some things naturally go together. And they exist for a reason: to do something that makes life better.
IT'S THEIR PURPOSE. AND YOU HAVE ONE, TOO
People with purpose are happier, more successful and they live longer. And that means more time to focus on what matters to you. We'll help you pinpoint your purpose and find your way.
All workshops are free. Dinner is provided. Register today. Space is limited!
Please RSVP (green button above).