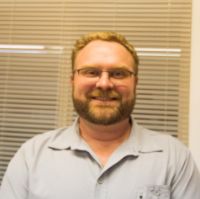 Daven Harshman, Treasurer
I have two nephews that were born with Hunter's Syndrome (MPS), a rare disease that doctors informed was terminal. The oldest, Joshua, passed away in 2010 at the age of 12, and thankful for stem cell research, the youngest, Jake, is just about to turn the age of 18, with hopes of many more years ahead of him. I assisted my brother with raising both of them as toddlers, and played a major role in their lives. It was of utmost importance that they received a normal childhood, with no limits set on their abilities so that they had the opportunity to live as normal a life as possible. I have been on the end of the aisle where there are many more questions than answers, and I remember the days and nights spent with doctors who knew little about our issues, and even less about services available in the community. Having been close to those that have struggled with issues of varying degrees, I understand how important WWVDN is to families and how impactful the agency can be.
I have extensive experience working in the non-profit sector of serving individuals with disabilities. Over the past 7 years, I have worked in Employment Support and Program Management positions for LIllie Rice Center (LRC), and have recently played a major role in transitioning and expanding services to our newly created LLC, Blue Mountain Industries, which focuses on community integration and employment. Over the years, I've enjoyed working alongside both the individuals served and also their families, with varying tasks that focus on improving quality of life for those that have disabilities. I have been a small part of noticeable change in our community for many years, and I have witnessed first-hand the impact that non-profits can make for those that are sometimes overlooked and misunderstood.