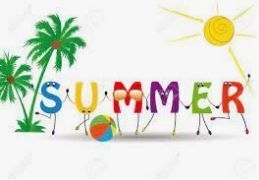 Camp Director: Tash (Tahasha) Foxe
Dates: August 8-12
REGISTRATION DEADLINE: August 3
Time: 9:00 am to noon (please arrive at 8:45 am on Monday to fill out Release of Liability if you haven't already - link to pdf below)
Ages: School aged (thru 21)
Cost: $50 for the one-week session (contact Angie if you need a scholarship)
Summer Camp is designed specifically for kids with mild to moderate special needs and offers crafts, games, snacks, guest visits, and many other activities. There will be the following themed days: Nature, Construction/Building, The Arts, First Responders, and a Water Day. There will be different zones for all to explore! Art Zone, Sensory Zone, Lego Zone, Game Zone, Outdoor Zone, Active Zone, and a Chill Zone (for our friends who need to step away for a little bit). Snacks will be provided. We will also be having a couple special visits from some of our friends in the community; one of those will be from the Walla Walla Symphony and their Instrument Petting Zoo!
Summer Camp will be held in person at the Center for Children & Families and is limited to 15 participants.
If you feel your child requires 1 on 1 assistance, please contact Angie Witt at 509-540-9880.
Summer Camp sponsored by: United Way