SOAR Combined (Adults & Teens): Puss & Boots at Cinemark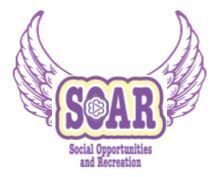 January 2nd - Puss & Boots
4:40 pm - 6:30 pm
Cinemark Grand Cinemas, 1325 W. Poplar St., Walla Walla
$ Bring money for movie entrance & snacks
*As requested by several of our participants! We will meet up at the movies, so bring money for the movie (should be matinee pricing $8 plus tax) and snacks!
Other SOAR January Events:
January 10th - Pizza & Paint
3:30 pm - 5:30 pm
Trinity Baptist Church, 595 Abbott Rd., Walla Walla
*We will have a great time eating pizza and painting a picture together! If you are wanting a participant picked up from Wa-Hi when school is out, please let us know (and your teachers) and I can walk over and pick up so you don't have to until our time is up! Just let me know from where I should pick up!
January 16th - Comic-Con #2
4:30 pm - 6:30 pm
Walla Walla Center for Children & Families, 1150 W. Chestnut St., Walla Walla
*New Comic books! New prizes! We will watch a movie, have some hot dogs, and a whole lot of fun!
January 24th - Bowling
5:00 pm - 7:00 pm
Bowlaway Lanes, 411 Ash St., Walla Walla
$ Bring money for game and snacks
*Let's meet up at Bowlaway Lanes for a fun night bowling!