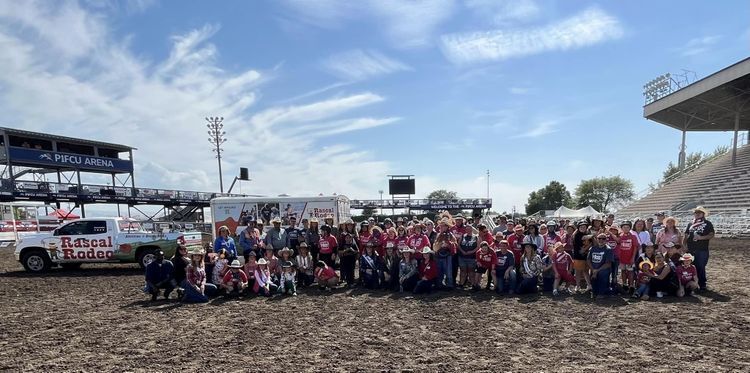 by Angie Witt, Parent to Parent Coordinator
Rascal Rodeo rode in to town on Saturday, September 2, 2023 to the Walla Walla Fair and Frontier Days Arena. Rascal Rodeo began 10 years ago as a school project done by Ann-Erica Whitemarsh where she created a rodeo for people with disabilities to get a chance to be a cowboy or cowgirl for a day. Rascal Rodeo shows communities that it is not about the disabilities but about the abilities of the participants who attend. Rascal Rodeo is participating in 7 rodeos across the State. This year, WWVDN got the opportunity to collaborate with Ann-Erica and the Walla Walla County Fair Board to bring back the Rascal Rodeo after a hiatus. It was such an awesome experience to watch all the smiles and laughter as the participants of all ages and abilities rode horses, roped a bull, rode a bull, and barrel raced with the assistance of many volunteers.
In all, there were 30 participants and close to 20 volunteers. Thank you to Rascal Rodeo and Ann-Erica, Fair Director Greg Lybeck and the Fair board, volunteers and the parents and caregivers for bringing the participants.
For more Rascal Rodeo pictures and information, please visit their Facebook page.