SOAR Adults: WW Symphony Summer Concert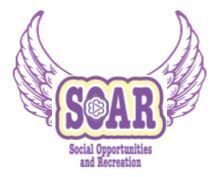 For individuals with disabilities age 21 and older
FREE Walla Walla Symphony Summer Concert
Meet us on September 6 at Lions Park in College Place at 5:00 pm for one of the final summer concerts of the season! Bring a blanket or chair and pack a picnic dinner for yourself!
ALSO
Consider joining us for SOAR Adults on September 22 from 5:00pm to 6:30pm at The Karoake Palace (16 S Colville St, Walla Walla)
Join us for a fun time singing; make sure to bring some money for food and beverages for yourself! Admission is free!