SOAR Teens: Movie Night In The Park: Sing 2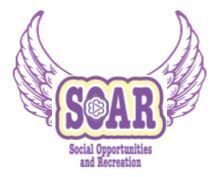 Let's meet up for a FREE movie night on September 10 at 7:30 pm at Lions Park on SE Larch St in College Place! Bring a blanket or chair, a warm sweatshirt or light jacket, and pack yourself a dinner and/or snacks.
ALSO
Consider joining us for SOAR Teens on September 27 from 5:00pm to 6:30pm at Bowlaway Lanes (411 Ash St, Walla Walla).
We are going to STRIKE up some fun bowling! Bring money for game play ($3.25 per game), shoe rental, food, and beverages for yourself!