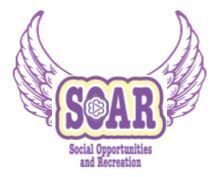 Please register for SOAR February Movie Night by clicking the green button above.
Please remember - registration closes at 6pm the Sunday before each SOAR event.
Monday, February 27th - Movie Night (Register BEFORE Sunday, Feb 26 at 6pm)
Ant-Man and the Wasp: Quantumania
Moviegoers will need to bring money for tickets which are $8 and additional money for any snacks that they would like.