Outdoors For All Adaptive Bike Event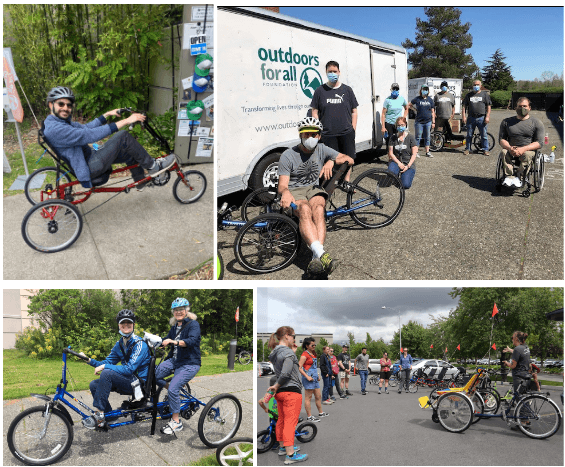 Outdoors For All is coming to Walla Walla!
Adaptive Cycling: With over 200 adaptive cycles, Outdoors for All has one of the largest adaptive bike fleets in the country; almost anyone can find a bike that works for them!
Cycle options include:
~Handcycles for individuals with limited or no leg movement
~Recumbent and therapy trikes for those who need more stability
~Hand and foot powered cycles for children
~Tandem cycles for individuals who want a guide while riding
~Standard 2-wheeled bicycles and Striders
*All riders must wear a helmet while using Outdoors for All cycles
This is a FREE opportunity to try different adaptive bikes and find one that works best for you!
There will be 2 sessions, each limited to 20 participants.
Session 1 is from 10am to noon
Session 2 is from 1pm to 3pm
Please sign up for the session that works best for you by clicking the green Registration button above.
This event is open to children and adults of all ages and disabilities.
** If you have not already filled out and turned in a 2023 WWVDN Registration Form, please see the link below. If you are unable to print out this form, blank ones will be available for you to fill out at the event.