Ride in the Holiday Parade of Lights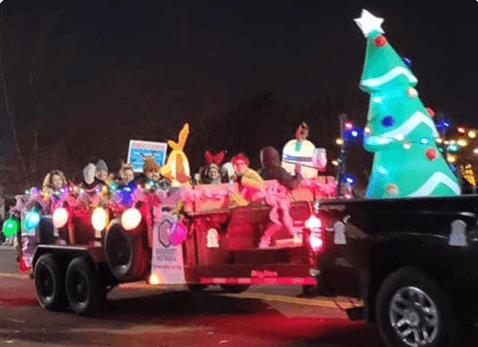 SOAR participants, please join us to walk, ride, or roll with our float during the Walla Walla Holiday Parade of Lights on December 2, 2023! Parents, caregivers, siblings, family members, if you are 18 or older and would like to walk or roll alongside the parade float and be IN the parade with us, please sign up (button above).
Meeting location and time will be sent to you the day before the parade, as that's when we will receive information about what number our float will be assigned in the parade (we requested the beginning of the parade again). Parade starts at 6:00 pm.
Pick up for SOAR participants after we complete the parade route will be at the old Taco Bell parking lot. We are not allowed to return to the parade route or staging area.
Come dressed warmly in your most festive attire and if you can light it up, even better! We will have reindeer headbands for those who would like them.
Everyone who is participating in the holiday parade MUST RSVP above (blue button) and complete a Release of Liability included when you RSVP. Registration to participate closes Tuesday, Nov 28 at 6:00 pm.